J.J. WHITE PRODUCTS, INC is the CUSTOM TREATING, SIZING, FINISHER for Textiles Facility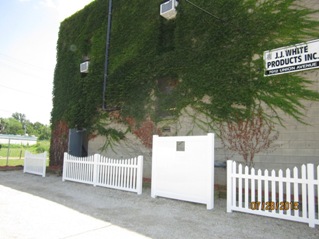 RFL for adhesion and Release Treatments for
Liners, Leaders for calendering

ALSO get a free sample of our trademarked, custom CARBON BLACK cleaner, biogradeable!!

---

For Release applications:
---



Our Special woven cotton (or yours) treated
with a release to suit your application


cut to sizes from 4" wide to 200" wide,


Overcast edges to finish edges to prevent fraying


can be dyed many colors for easy identification
in your facitlity.

---

For ADHESION Treatments

---
We will treat Your nylon and Cotton fabrics for adhesion

call to discuss weights and compounds

216-883-7585 or email us

---
at jjwhite@jjwhite.com or maxine@jjwhite.com

Click on the "blue" links below to find out
what is on our Rubber Red Book Ad
INTRODUCTION TO J.J.WHITE
---
---
Email us: jjwhite@jjwhite.com
J.J. WHITE PRODUCTS, INC., 7012 UNION AVENUE, CLEVELAND, OHIO 44105
TEL: 216-883-7585 • email: jjwhite@jjwhite.com• FAX: 216-883-8508

e-mail us at: jjwhite@jjwhite.com for more information.
Want to see What's in Cleveland? Search Cleveland.com on the link below
Cleveland.com
site maintained by JJWhite Webmaster, Maxine Terlop